There is something about the air in Panauti that makes you calmer, makes you want to sit by the edge of the river near the temple and lets you breathe in the fresh air that you almost miss every second in Kathmandu. I went there just recently and it is a pity that I missed this experience until this stage of my life. I went there, sat by the river, walked on the temple square and listened to the old man who spoke continuously about his old tales. He did not care if anyone listened to him or not, he himself found his stories interesting. So did I.
One Saturday morning and we decided to head towards the south-east of Kathmandu, roughly 36 km. it took us 1 hour and 15 minutes to reach there in our private motorbike. The last 30 minutes was a bumpy ride due to road construction but it is temporary. If you wish to get a public vehicle you can see this link.
Religiously this place has a great value. One of the old residents of the community (Machhenarayan Shrestha) explained that there are more temples here than in Kashi of India so it makes this place religiously important but according to ancient myths if one cannot see mountain (Kailash) view from the holy place it has lesser value. The northern hills which block the view of the mountains still provide the panoramic view towards the town and it also contains herbaceous trees.
One more religiously important factor is the merging of three rivers (Triveni). This is considered to be most auspicious for a pilgrimage. Though one can see two rivers very easily, the third one is hidden. According to myth, Lord Shiva made Ganga flow through this place invisibly so that it became sacred.
Panauti is predominantly a Newari town like most of the towns around Kathmandu and it also celebrates festivals every year like those of Kathmandu with some more unique ones like Panauti Jatra. The chariots of gods and goddesses are taken around the town through the defined alleys. This is one of the most interesting parts of Newari festivals (Jatra). The veins of the street played a major role in defining the town's form and circulation pattern. These routes and their axes are still identifiable today. The smaller veins lead one towards the bigger street and courtyards and finally towards the central or main open space dominated mostly by temples and palaces, in case of Panauti, by temples.
I started with the ghat (edge of a holy river which is used by devotees for taking bath and prayers as well as for cremation) on the northern part of the town. When I was there, I saw three different cremation spots separated for 3 different castes. On the other side of the river, women were washing their clothes and carpets as it had abundant water directed from Khokana. There on the square, one could witness the history with some of the oldest and unique temples. The small Ram Sita temple was claimed to be the oldest by one of the local residents. A sattal (two stories open rest house) on the west has unique paintings that tell stories of different eras of different Hindu gods. These artistic elements need serious preservation as the paintings are fading away and the building is also at a very critical stage.
Newar communities have been known for communal living with common open spaces for interaction and social functions. Due to rapid urbanisation, these activities have been lessened in these small towns. So was the case for Panauti. Basically, their major profession was agriculture but many youths nowadays have chosen other professions in the cities and hence, the vibrant open spaces during the day are almost empty with few old people drying their grains and smoking hukkas (shisha) in the house front. Amazingly there are many sattals and patis (one storey open resthouse), but mostly they are empty during the day, hopefully, they are occupied during weekends and evenings. Westernisation is the major event that is taking place in our societies and merging all cultures together. This is very important for growth and equality. But we must not forget that each culture has its own identity and uniqueness and that should not be homogenised otherwise we will not have any stories to share to our next generation like the man was doing sitting in the sattal of Ram Mandir.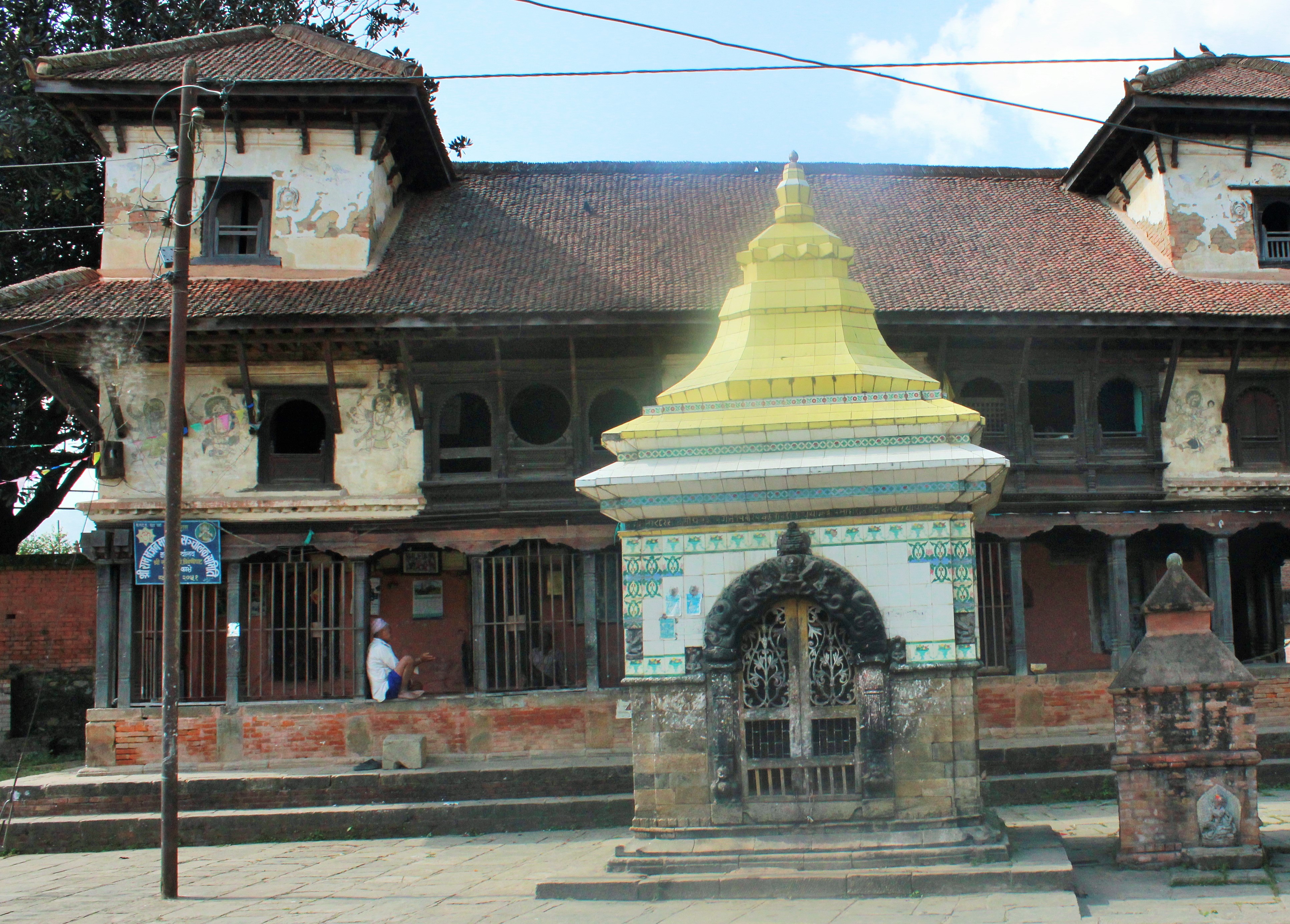 Moving towards the old entrance of the town is dominated by the big temple square which proudly houses the Indreshwar Temple. It is one of the largest pagoda style temples in Nepal, which dates back to 1294 CE. It is also the oldest surviving Newar-style temples in Nepal. When you enter the huge square through its narrow gate, you see the extravagance. To see a temple in a small town like Panauti which is taller than Nyatapola of Bhaktapur was an experience in itself. The courtyard is surrounded by other temples and a museum.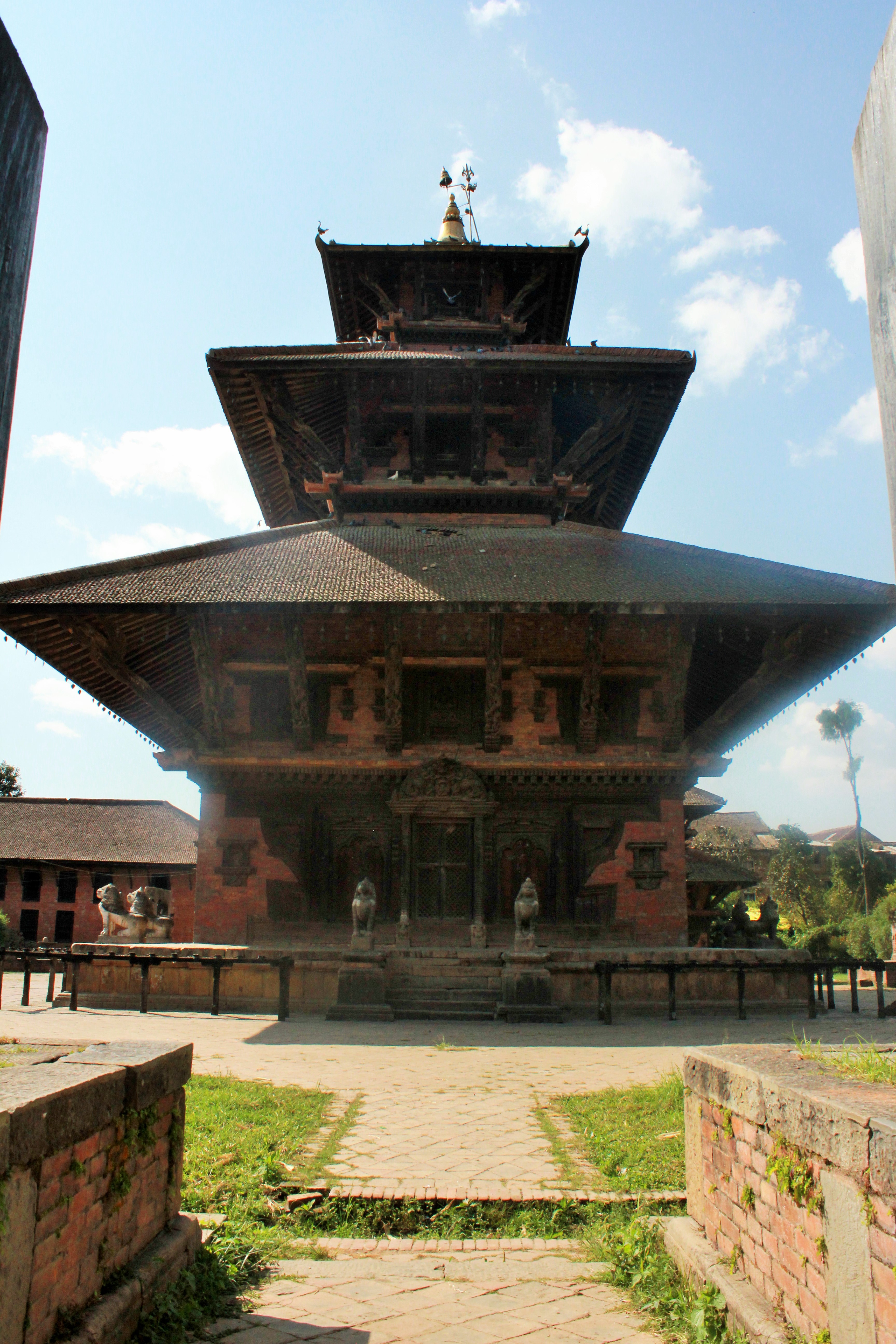 With many festivals, sattals and streets and courtyards, this town still reflects the vibrancy of old Newari towns. Though it's an agricultural town, like any other Newari town, arts and artefacts present here to add more intricacy to its uniqueness. Like in any other historical towns in the Kathmandu Valley, Panauti is also at its peak for preservation. As long as the spirit is there, we can still save existence.