Big city, big road, yet bigger cars, narrow or no bike lanes. The places you could safely ride bikes were the central park, the Brooklyn's bridge, Hudson river greenway, east river greenway and may be a few other places, which we couldn't visit. At least what I am trying to say here is, there are some bike paths and you could see some people riding bikes, but when one talks about the connectedness, its hard to find. In Manhattan area, there is bike lane but it was very rare to see anyone riding bikes in those areas. In the city core area, one struggles to find his/her way in the traffic. Also we took a bike for a day when we wanted to explore central park. This day we realised as was said by one random guy on the street in Harlem, that we "looked pathetic with the bikes" and nobody rides bike around these areas. Believe me, having lived in Germany for a while, where even university professors, people in their 70s-80s ride bikes everywhere, it was a strange thing to encounter. And also when people say that New York City is so vibrant, it's a people's city, I found it little hard to digest on couple of encounters we had. And the bikers biking in their bike ways, they weren't the nicest people, you could get seriously hurt if you come in their way.
In Copenhagen, every street, every neighbourhood, any place that you could see or walk, you could see bike lanes. The amount of people cycling there had definitely made the traffic so well managed. And in this city we decided not to rent a bike because it was just too hot and we had to be outside to explore all the time. So we definitely had to spare some energy and water inside our bodies. But the sight was amazing. To see so many bikes passing and crossing everywhere, everything so well managed nobody was suffering.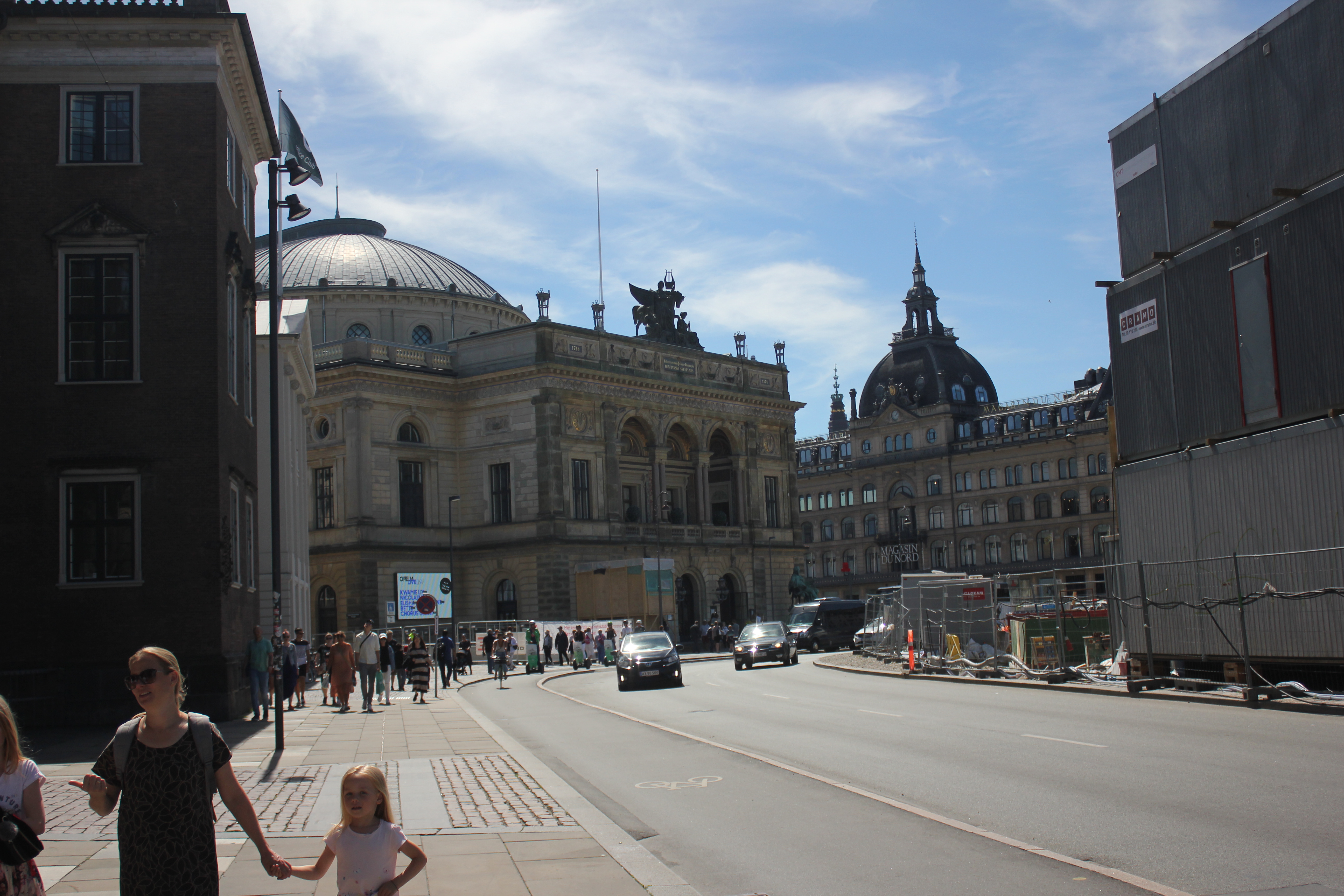 The cyclists knew what they were doing, the pedestrians also valued each others path, nothing was going wrong. As this was happening in daily basis, there was a silent rule that was followed by everyone. Cycling was not for leisure, not just a quicker alternative to walking, it was a means of transportation. No wonder it is the most bike friendly city in the world. A whooping 62 percent of the residents ride bikes to work and education with only 9 percent of the population driving. They are doing a lot more than this. You can check out this site. Isn't that something for cities which are expanding their infrastructures to accommodate more cars.
Thinking about my hometown Kathmandu in this context. Such a small city, where you could reach everywhere by bikes, wouldn't it have been better to prioritise bike lanes than expanding roads for more cars. Anyways, the traffic congestion will not go unless we have underpasses and overhead bridges. So why not go for some feasible options. And for people who would say the pollution will make it hard to ride bikes, I would say if they have noticed the city during strikes and Dashain & Tihar festivals. Anyway, this is just a thought, I haven't done any detailed study or research to talk about this any more than I just did. But when I was doing a study with the children of Kathmandu for my project, I found out that not even 1 percent of the students whom I asked were going to school by bike, not even riding bikes as leisure. May be road safety is the concern for the parents.
When I was in Copenhagen, I could feel the city enjoying riding bikes and when I asked someone who was living there if it's the same during cold and dark winter days, she said it's the same, they wont stop riding bikes. The paths are cleared off the snow and made bikeable all the time.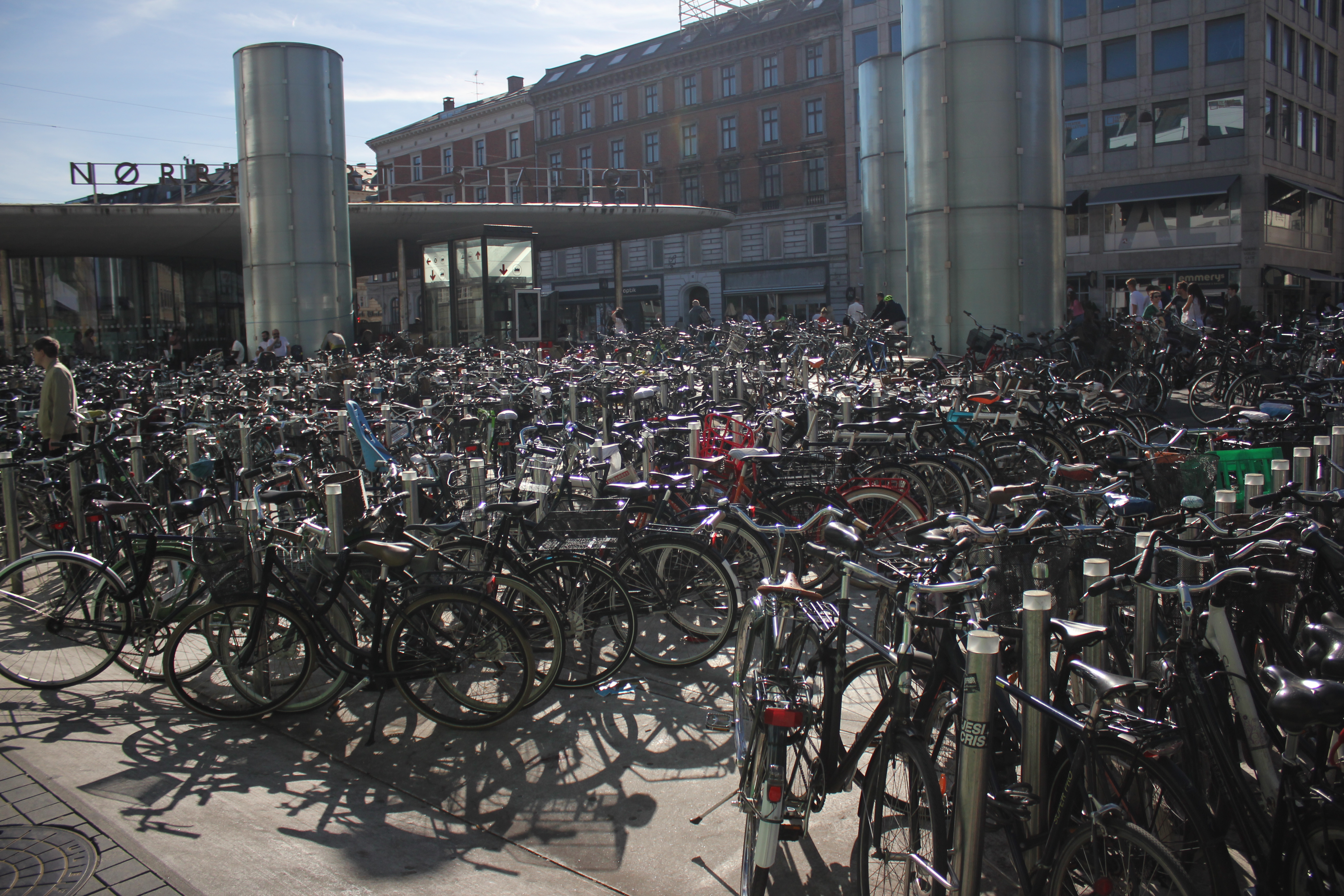 In New York City, even in places where bike lanes were integrated with the landscape, for example central park, the convenience level was a bit low. We hired the bikes to stroll around the park and we were not even allowed to enter all the paths that were only meant for "walking". The bike lanes were with all the traffic lights and strongly disconnected with the park. So most of the time, we had to just move around with our bikes by our side. The bikers were just biking around the park and nobody would dare to cross their paths. So for the tourist it could be a bit overwhelming to go around in the park with bikes, maybe walking would be a better option.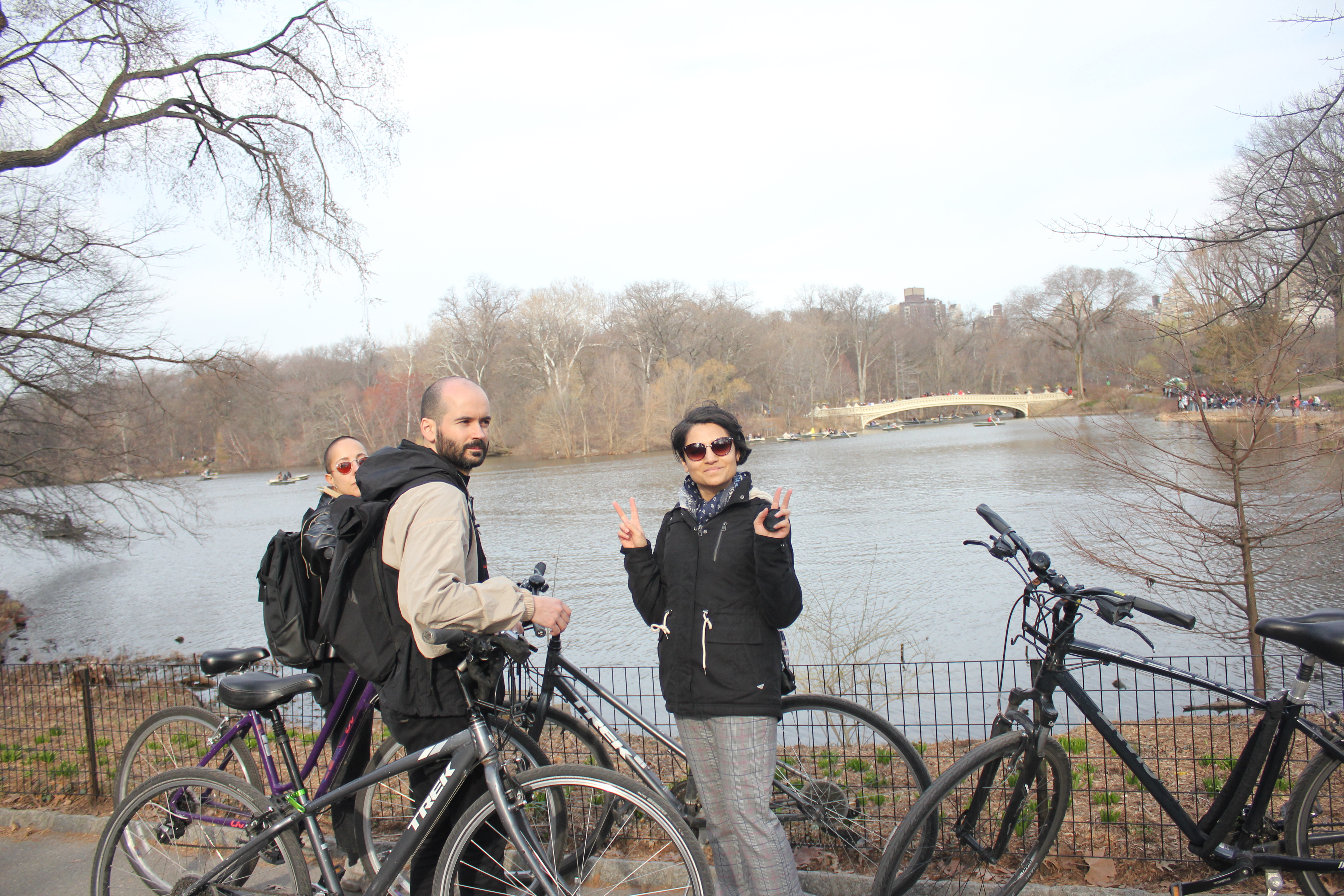 Nonetheless, we really enjoyed our bike rides for the day. The bike paths were very nice to see around the outside areas of the park as well, you could also bike through the east river greenway to have a pleasant view of that side. It depends on what is your motive of riding a bike. There it was definitely not to integrate bikers to the park. At least in touristic spots like Brooklyn bridge, it could have been a little friendlier. The bike lanes did provide a lot of positive impacts. One could have a view of the beautiful scenery around the park as well as have some workout with pleasure. The rules were easy to follow and not misguiding. It is strange how back in the late 80s and 90s, when we were watching TV shows like Seinfeld, they were always complaining about scarce parking spots, grotesque subway lines, and till date they are still facing these problems. May be these are part of the "big city living".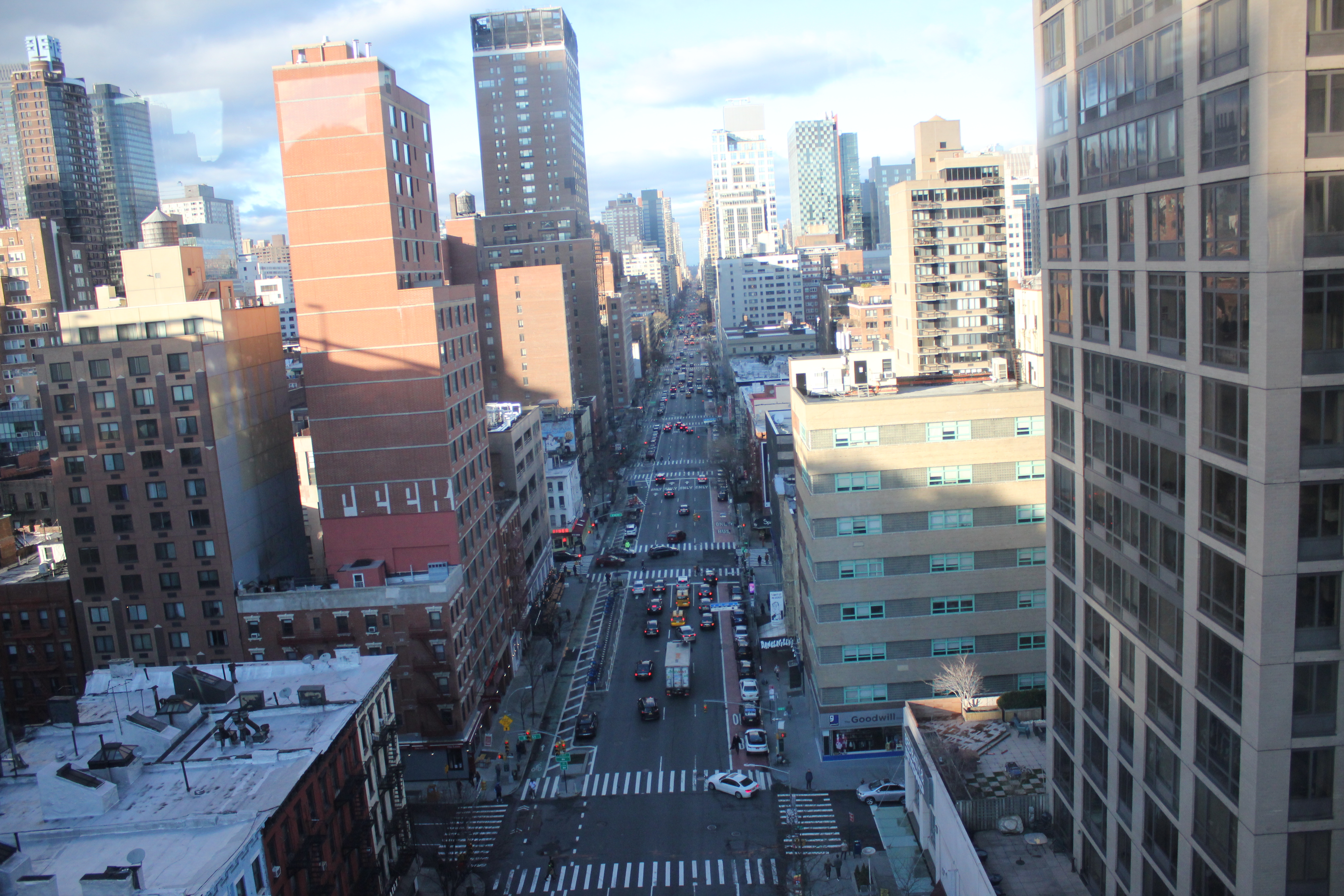 It was contrasting to see New York City and Copenhagen in their bike friendliness. Of course, we can argue that Copenhagen is small, New York City is way too big to be bikeable. Still there are people who ride bikes half way to work and then take trains too. Its all about how you want to live and make impact in the society. Cities sure are providing a lot of alternatives and provisions when it comes to bikers in Europe. In Copenhagen one could really witness that. Riding bikes is a good exercise if you are looking for a personal benefit too. In the long term one must not even mention that it helps in less carbon emission, friendlier neighbourhood, place attachment due to slower movement and openness than cars, just to name a few.
It cannot be done only by people's will or by government's efforts. Government must encourage people with such infrastructures and the public should also be aware and enthusiast towards it. Would you consider riding bikes around your city to go to work or to just travel around?